Teas
> Orange Spice (loose)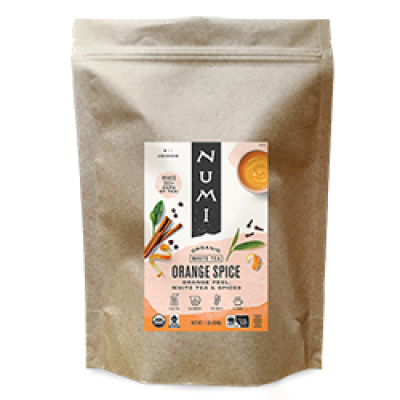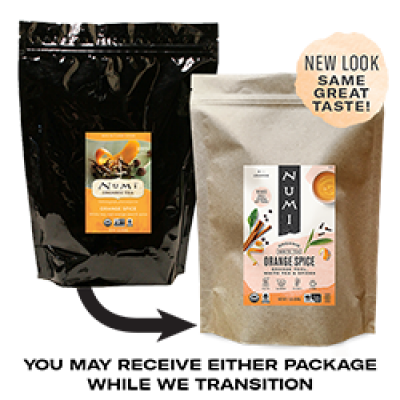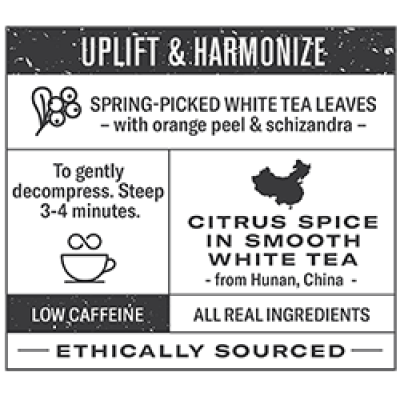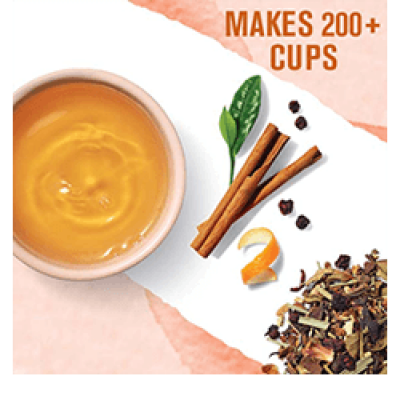 Numi Organic Tea
Orange Spice (loose)
Our sublime blend of organic smooth white tea and real orange peel, schizandra berries and lemongrass balances complex citrus notes with luxurious spice. All make for the most divine cup.
Caffeine Level:
How it Tastes:
What Makes It Great:
Notes of citrus and spice
Brewing temperature:
Net weight:
16 oz. bag
Stepping time:
To gently decompress, steep 3-4 minutes. For iced
Packaging:
Tea Bag.
Themes:
Ingredients:
organic cinnamon, organic orange peel, organic cloves, Fair Trade Certified™ organic White Tea, Fair Trade Certified™ organic hibiscus, organic allspice, organic ginger, organic lemongrass, organic schizandra berries.
Certification:
Organic.
Allergens:
TEALOVERS
Join The Best Tea Community